Directions/Map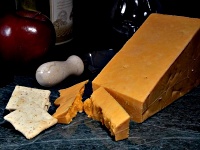 THS Foodservice is located near the heart of scenic downtown Chattanooga, Tennessee. Our mailing address is 801 E. 12th Street, Chattanooga, TN 37403.
We are actually at the intersection of E. 12th Street and Peeples Street. Our customer entrance is located along Peeples Street and our loading docks are along E. 12th Street and in the rear via an entrance off of E. 11th Street.
Use the link below to get an interactive map, courtesy of BING, showing THSFS' location and driving directions to THSFS from any location you desire.
If you have any questions on how to find us, please call us at (423) 267-3821. We're more than happy to assist you!
Interactive map showing location of THS Foodservice
Did You Know?
We can be your storage partner
THS can provide temporary storage solutions to help you keep your business stocked and ready to meet demands. Let us develop a custom solution for your situation.