THS Mission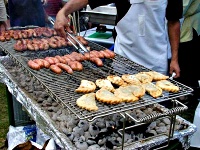 THS Foodservice is dedicated to providing our customers with premium quality, competitively priced products, and unparalleled customer service through dedicated, knowledgeable, and honest associates.
Did You Know?
We can deliver it to you
THS delivers every week to the southeast Tennessee and northern Alabama and Georgia areas. We deliver within an approximate 100 miles radius of Chattanooga.