THS Mission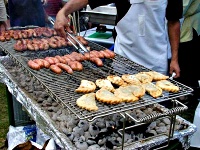 THS Foodservice is dedicated to providing our customers with premium quality, competitively priced products, and unparalleled customer service through dedicated, knowledgeable, and honest associates.
Did You Know?
We have what you need
THS has 3,000+ items that can be delivered to your business the next day!
Please call us today to find out how we can help you meet your foodservice needs.