Our Latest News
Juicy and Delicious Roast!
January 14, 2021
Is there a better winter comfort food than pot roast? We don't think so; it's not difficult to make an amazing roast that's worthy of praise. Warm up with our favorite pot roast recipe!
For this juicy, delicious roast, you'll need: 3-4 lbs of chuck roast, 2 tsp. of salt and pepper, 2 diced yellow onions, 2 chopped celery ribs, 3 minced garlic cloves, 3 cups of beef broth, 1 lb of quartered red potatoes, and 6 carrots, cut into 2-inch pieces.
Here's how to prepare the roast (don't worry, it's easy!): Preheat the oven to 325°, pat the roast dry and sprinkle on the salt and pepper, brown both sides of the roast over high heat, add the onions, celery, and garlic to the pan (salt and pepper to taste). After 10 minutes, stir in the broth, add the potatoes and carrots, and bring to a boil, cover and bake until the meat falls apart (2-2½ hours), and put the roast back on the stovetop and bring the juices to a boil until the liquid is reduced by half (10-15 minutes).
Now you have the best pot roast recipe around, but what about the best food distributor in the area? Get ahold of THS Foodservice today -- big enough to serve you and small enough to care!
Irresistible Mac & Cheese!
January 6, 2021
When it comes to comfort food, homemade Mac N Cheese is the king of food. One bite can take you right back to cherished memories. The warm hearty flavors on this irresistible Mac N Cheese make it a great winter dish. Our recipe mixes the ease of a casserole with the pumped up flavor of the classic baked dish.
Try it yourself, and you'll see why it's easily everyone's favorite comfort food. Making this classic dish can be a little intimidating, and some recipes call for making a roux. It doesn't have to be a complicated event, and this recipe only takes about 30 minutes.
You'll need: 3 cups cooked elbow macaroni, 1 Can (10-11oz) condensed cream of mushroom soup, ½ cup milk, 2 Cups (8oz) shredded Cheddar cheese, 1 teaspoon mustard, 1 ⅓ cup french fried onions, and Salt and pepper to taste.
In a 1 ½ quart casserole dish, mix soup, milk, macaroni, 1 ½ cups cheese, mustard, salt, and pepper—bake at 400℉ for 20 minutes. Once the cheese mixture is heated through stir, sprinkle the remaining cheese and french friend onions on top and put it back in the oven to bake for a few more minutes until the onions are golden.
With over 3,000 products available for daily delivery, THS Foodservice is Chattanooga's go-to for your reliable foodservice solutions. Contact us today!
Warm and Comforting Chicken Pot Pie for 2021!
December 30, 2020
Bring in the new year right, with a hearty delicious classic. Pot pies have mixed origins but all reflect a type of meat pie from various areas. They are simple, hearty, and can feed a family. The American classic incorporates a flakey pastry both on top and on the bottom.
Here's how you can easily make this at your operation:
1 pound of trimmed, boneless chicken breasts: cubed, 1 cup of carrots: sliced, 1 cup of frozen green peas, 1 stalk of celery: sliced, ⅓ cup of butter, ⅓ cup of onion: chopped, ⅓ cup of flour, ½ teaspoon of salt, ¼ teaspoon of black pepper, ¼ teaspoon of celery seed, 1 ¾ cups of quality chicken broth, ⅔ cup of milk, and two (9 inch) pie crusts (unbaked).
Preheat your oven to 425 Fahrenheit. Combine chicken and vegetables in a saucepan. Add water, then cover and boil for 15 minutes, strain and set aside.
Cook onions and butter in the saucepan, until they are soft and clear. Mix in flour and seasoning. Slowly add milk and chicken broth and simmer until it's thick enough. Remove from heat and let it sit.
Place the chicken mixture in the bottom crust and add the hot liquid mixture over. Cover with a second crust with sealed edges, then trim the excess dough. Vent the top. Bake for 30-35 minutes or until golden brown.
THS Foodservice is here for all of your Foodservice supplies and we deliver within a 100 mile radius of Chattanooga. Contact us today!
Happy Holidays from THS Foodservice!
December 23, 2020
Happy Holidays from THS Foodservice!
It has been a different and difficult year for all of us, and we hope that you spend this holiday season doing whatever makes you happy with your loved ones. THS Foodservice thanks all of its customers for a great year, and hopes to continue to satisfy all of your foodservice needs for this upcoming year.
THS Foodservice has all of the best solutions for your operation in all categories, from satisfying comfort food to any delicious classics you need. Have a great holiday and Happy New Year!
5 Trends That Will Shape the Restaurant Industry in 2021
December 18, 2020
Are you a restaurant owner that is currently looking for how your restaurant will need to adjust for the new year? Here are the top 5 things that you need to look out for in order to be successful in the industry in 2021.
Higher Demand For Online Orders From Customers: As a restaurant owner, expect demands for quick, economical delivery services to rise as customers are eager to remain healthy. More and more customers are looking to online ordering for their dining convenience. Make sure that your business can rise to these demands so that you stay competitive in your area.
Health Ratings Are Pivotal: 2020 has been a crazy year for all business owners, especially restaurant owners. If you want to retain and bring in new customers you will need to make sure that you score highly in any health ratings for your restaurant.
Expand In Deliverable Variety: Yes, you want your business to run smoothly with your staple dishes and delivery. However, there is also a rising demand for new dishes on the menu this year. Continue to test new menu items and provide exciting dishes for customers.
Sparkling Packaging Is Going To Pay Off: Before the COVID-19 crisis, incredible packaging was reserved for fancy restaurants. However, if you want to give your restaurant a competitive advantage for the new year, you need to give a branded touch to your delivery packaging.
Light and Healthy Foods: Healthy foods have been in rising demand and that isn't changing anytime soon. Find ways to make comfort food healthy and delicious this next year for the best results.
Do you want to be ahead of the curve in your restaurant in 2021? THS has the supplied for you!
Comforting Warm Desserts for Your Winter Cravings!
December 9, 2020
When the weather turns chill, warm desserts are the perfect complement to a cozy winter evening. Here are our favorite recipes for warm desserts this winter season.
The Best Warm Desserts for Your Winter Craving:
Molten Chocolate Lava Cake -- Molten chocolate lava cake is perfection. The gooey hot chocolate cake bakes in under a half-hour. Add fresh vanilla ice cream or berries to elevate the flavor.
Apple Hand Pies -- Apple hand pies require a bit of time and effort, but they are well worth it. Caramelized apples are always a crowd favorite.
Best Homemade Brownies -- Crispy edges, pockets of melted chocolate, and a gooey dark chocolate middle make these brownies the absolute best.
Churro Chips -- For a lighter dessert, make cinnamon spectacular churro chips. These bite-sized sugary crisps are perfect for dipping in warm chocolate fudge or a fruit salsa.
Cocoa Hot Fudge Sauce with Ice Cream -- A family favorite, who doesn't love warm fudge drizzled over creamy vanilla ice cream? This recipe is an easy crowd-pleaser.
Bread Pudding -- Turn day-old bread into a warm dessert that is easy to make and perfect for brunch. Add a fruit compote to make it zing.
Do you need a new food distributor in the Chattanooga, Tennessee area? Contact THS Food Service Distributor, a premier supplier of meats, produce, chemicals, frozen and canned goods.
Tips for Restaurants to Thrive Through a Chaotic Winter
December 4, 2020
Are you running a restaurant during this unprecedented winter? Here are the steps your restaurant can take to retain existing customers, make new ones, and provide the best dining experience for every guest.
Keep Customers Warm - There's nothing worse than a cold meal on a cold day. You can change that by adding heaters and other fixtures to warm up your restaurant. Heating is significant if your restaurant involves outdoor dining. Check your state and city regulations to use heaters and consult any necessary manufacturers to provide the best dining experience possible.
Support Proper Airflow - In the 2020-2021 winter season, your restaurant is going to need fantastic airflow. To disperse and prevent COVID 19 from increasing, you'll need open airflow. This can get tricky when it's cold outside, but you can set up indoor and outdoor heaters when necessary. If you have a robust HVAC system, you'll be well on your way to creating a safe, enjoyable winter environment.
Prepare to Serve Hot Foods Outside - Now, more than ever, your restaurant will need to serve warm foods during the winter. Since outdoor seating will likely be enforced in more population-dense cities, you'll need to tweak your menu. Add in more menu items that can be served warm or hot for your guest's enjoyment. Take the possibility of serving temperature specific food in relaxed environments into consideration.
Expect Continued Reliance on Delivery Services - Right at the top of the list of strategies to increase your sales is offering a premium delivery service during the pandemic. Even if your restaurant uses Uber, Doordash, or other external delivery services, you can still add an extra touch of magic for your guests. A few extra goodies or a personal touch is always appreciated during troubled times.
Introduce Tasty Holiday Specials - It's time to bring out the holiday dishes for your guests. Get creative and introduce exciting, festive options to the menu. Winter is all about the holiday season specials. Make sure your menu has lots of them.
It has never been more important to offer your customers a special dining experience, and THS Foodservice is here to help. Whether it is frozen, refrigerated, dry, or non-food products, we are the local supplier committed to serving all your foodservice needs. Our team understands what your operation needs to thrive this holiday season – competitively priced, high-quality ingredients – to make the delicious meals that keep customers coming back throughout December!
Mouth-Watering Holiday Appetizers for Your Menu!
November 28, 2020
Every legendary holiday meal started with an appetizer. Here are 8 amazing appetizers you can make this year.
1. Pigs In A Blanket - Let's start with a holiday classic. Pigs in a blanket is an incredible way to start a magical holiday evening.
2. Pull-Apart Cheddar Bite Christmas Tree - This fantastic recipe by delish pairs perfectly with any holiday entree. It's cheesy, aesthetic, and delicious!
3. Spinach Artichoke Dip with Homemade Tortilla Chips - Cheesy, crunchy, and delicious. You can never go wrong with a spinach artichoke dip and chips. This appealing appetizer can be conveniently eaten while talking to family and friends.
4. Fall Ratatouille - Choose a plant-based ratatouille as a delicious healthy appetizer. Ratatouille will give all the holiday cheer without any of the dreaded holiday calories.
5. Stuffed Bell Peppers - Time to get creative. Roast your bell peppers, then stuff them with your favorite toppings. You can use rice, quinoa, chicken, or a combination of vegetables. It's all up to you!
6. Warm Winter Melon Soup - Do you want to bring Asian flavors into your holiday appetizers? Winter melon soup is a traditional Chinese dish that will warm your soul.
7. Shrimp Cocktail - Shrimp cocktail is a family fan-favorite appetizer. It's convenient, tasty, and high in protein, a terrific way to start a holiday meal.
8. Roasted Sun-Dried Tomatoes on Toasted Bread - The harmony of textures and flavors between a piece of toasted bread (any your choice) and roasted sun-dried tomatoes is out of this world. Make this crafty appetizer this holiday season.
Looking for quality products and unparalleled customer service? THS Foodservice is your local supplier that will deliver high-quality ingredients to help craft the best holiday menu in town. Contact our team today to see how we can serve your foodservice needs!
Top Comfort Food Plates That Will Delight Your Customers
November 18, 2020
Comfort food classics are classics for a reason- they never fail to delight, no matter what season it is. You don't have to wait until winter to serve your customers up some tantalizing creations. Here are some top comfort food classics to serve your customers:
Mashed Potatoes - Creamy, flavorful, and delicious, mashed potatoes are a perennial side dish tasty enough to be a course on its own! Mashed potatoes are made by boiling and mashing potatoes, milk, cheese, and cream, and can be served on its own or with gravy or cheese.
Macaroni And Cheese - Known as "mac n' cheese" in the U.S. and "macaroni cheese" in the United Kingdom, Macaroni and cheese is a childhood favorite of cooked macaroni pasta with a cheese sauce. Mac and cheese is most commonly made with cheddar; there are also many other variations. Other ingredients, like meat, vegetables, and breadcrumbs, can also be included.
Pumpkin Pie - A classic Thanksgiving dessert, pumpkin pie boasts a signature pumpkin-based custard filling. The pumpkin symbolizes harvest time, although your customers will enjoy it any time of the year! Right now, pumpkins are in season!
Chicken Noodle Soup - There's nothing like a hearty bowl of chicken noodle soup to chase away a cold or just to cheer you up. Made from chicken broth, chicken, and vegetables, classic additions include pasta, noodles, dumplings, or grains like barley and rice.
Looking for a foodservice distributor that cares about quality ingredients? Request a quote from THS Foodservice today!
THS Foodservice, formerly known as Tennessee Hotel Supply, Co. is a locally owned and operated broad line food distributor providing service in a 100 mile radius of Chattanooga, Tennessee. Since 1958, THS Foodservice has provided the area's independent foodservice professionals with dependable service and quality products. No matter what kind of foodservice supplies you need, THS Foodservice is the local supplier here for you.
Unforgettable Holiday Dinner Dishes
November 13, 2020
Implementing the perfect dishes during the holidays can be incredibly important for your operation. There are a vast number of options to offer: a delicious roasted turkey, juicy baked ham, or even a classic roast. Here are some delicious ideas to make a meal worthy of celebrating.
Beef Tenderloin with Roasted Cauliflower Salad - This dish is hearty yet light with a tangy cauliflower-pomegranate salad that will satisfy any crowd. This is simple to make and definitely different from the classic tenderloin dish.
Red Chile and Orange Glazed Turkey - Change it up by adding a little spice to your turkey! This turkey is best brined prior to cooking. This is another great unique option.
Apricot-Stuffed Pork Loin - Pork loin is a great dish to offer around New Year's, as it signifies progress and good luck. Add apricots to have a touch of sweetness and freshness.
Sweet Potato Casserole with Homemade Marshmallow - Make sure to offer everyone's favorite side dish! This would be wonderful offered in individual ramekins or as more of a bigger shared dish. Don't forget to broil it to get that beautiful browned top.
Pecan Slab Pie - Create this easy slab pie that can feed double the amount of people a normal pie can. This will make it much easier for your operation during these busy times -- and it's equally as delicious!
THS Foodservice offers all of the best products for your business. Contact us today to see how we can assist you this holiday season!
How THS Foodservice Can Help Your Restaurant Join the Plant-Based Movement
November 6, 2020
At a time when it seems sickness and disease are affecting people all around us, we're all looking for ways to longer, stronger, and healthier lives. Instinctively, we know that a plant-based diet is better for us, but how and why?
Here are some results of eating a mainly plant-based, nutrient-dense, fiber-rich diet:
It lowers high blood pressure or hypertension, hyperlipidemia, and hyperglycemia
It boosts your immune system, making it stronger and more effective against sickness and disease
Lower incidents of heart disease, stroke, and type 2 diabetes
Lower BMI, body fat
Sustainable weight management
Reduced obesity inflammatory markers
Lowers risk of some cancers (especially colorectal)
Reversal of Type 2 Diabetes
According to The Beet, the number of Americans eating plant-based diets has exceeded 9.7 million. These people don't necessarily label themselves as vegans or vegetarians but are committed to plant-based eating one-the-less. One study has revealed that the wave of interest and enthusiasm in the diet began at the Pacific and has worked its way across America from left to right.
Plant-based eating is popular for many reasons. It can be a varied and fulfilling way to eat a broad spectrum of delicious foods. THS Foodservice offers the high-quality produce to help your operation introduce plant-based menu items. We can supply all the veggies you need for innovative dishes promised to WOW your customers.
Are you a restaurant looking for quality foodservice, at fair prices, with excellent customer service? You can count on THS Foodservice to be the local supplier with the foodservice solutions YOU need!
Fall Pumpkin Perfection with Your Local Supplier!
October 30, 2020
Is there anything better than filling your operation with the inviting scent of warm, freshly baked pumpkin? The great thing about pumpkin is it is incredibly versatile. You truly can't go wrong with pumpkin on your menu this year.
Pumpkin muffins can be a great treat to offer because it is acceptable to eat any time of day. The same goes for fresh pumpkin bread — people enjoy it with their morning coffee or an afternoon snack. Cupcakes, cookies, and pies are also wonderful dessert options, depending what you want to offer. Pumpkin biscotti and scones can work as a great snack or side to offer on the menu as well.
The health benefits of pumpkin are plentiful. It contains a high level of vitamin A which is essential for eye health and helps prevent cataracts. Pumpkin contains almost 20% of the recommended daily amount of vitamin C, helping the body fight off diseases and common illnesses. It also has nutrients to help our skin age slower as well.
You can't go wrong with adding a few pumpkin-filled items onto your menu this autumn season. It will bring all of your customers into the fall spirit and invite more sales. THS Foodservice is proud to serve as the honest, local supplier in your neighborhood. Our team knows what it takes to succeed in your community and will provide all of the necessary ingredients to help your business improve and excel. Contact us today to learn more about how we can supply your operation's foodservice needs!
Online Ordering and Delivery Jump to 39% of Total Sales During Pandemic
October 23, 2020
In response to consumer demand during the pandemic, over 70% of franchisees have enhanced delivery and digital ordering. Although most already had digital ordering and delivery before 2020, they now account for a much larger percentage of sales than before.
Businesses have invested a tremendous amount of time, money, and creativity in delivery and mobile ordering, but not all restaurants have adapted to off-premise sales to the same degree. The shift to off-premise sales should be long lasting and will likely become a permanent aspect of many business models. COVID-19 transformed payment offerings such as contactless, mobile and online payments from "nice to haves" to "must haves".
Some companies have chosen to limit their scope of operations, changing their operation hours and trimming their menus. The menu must be amendable to delivery and takeout, which can be difficult for some restaurants. Drive-thru options are also in demand, with many operations adding drive-thru capabilities.
It is clear that people still want to go out and be social, and people are tired of cooking at home. However, businesses must be creative in order to survive during this difficult time. THS Foodservice is the local supplier that understands what you need to succeed. You can always count on THS for premium quality, competitively priced products, and unparalleled customer service. Contact our team today to see how we provide helpful foodservice solutions!
Visit Nation's Restaurant News for the full article.
Tips on Offering Healthy Breakfast Items!
October 16, 2020
Breakfast is one of the most important aspects of our daily life. A nutritious, well-balanced breakfast can give you energy and prevent you from eating too much during the rest of the day. Offering healthy breakfast options in your operation can be the key to great success. THS Foodservice is happy to provide the necessary ingredients listed below to make wonderful creations that your customers will enjoy!
Eggs - Eggs help increase the feeling of fullness, reduces calorie intake at the next meal, and helps maintain healthy blood sugar and insulin levels. Egg yolks contain lutein and zeaxanthin, which are antioxidants that help prevent eye disorders like cataracts and macular degeneration. Eggs are also incredibly versatile, and can be prepared in several ways.
Greek Yogurt - Greek yogurt is incredibly satisfying: it is creamy, delicious, and nourishing. It is highly concentrated in protein, which helps reduce feelings of hunger and increases your metabolic rate. Certain types of Greek yogurt are good sources of probiotics, which can help your gut stay healthy. It can easily be topped with fresh fruit and granola for a parfait, or added to a smoothie for a creamy texture.
Nuts - Nuts can be a great addition to your breakfast because they're filling and help prevent weight gain. Even though they can be high in calories, your body does not absorb all of the fat in them. All types of nuts are high in magnesium and potassium, and can also be beneficial for people with diabetes. Nuts can be added to all types of breakfasts, whether that be on oatmeal, yogurt, or even as a nut butter on bread.
These are just a few of the many great ingredients you should be using for items on your menu. Help your customers start their day off right by fueling their body with healthy and nutrient-dense foods. Contact THS Foodservice today to see how we can help supply your foodservice needs!
Best Employment Practices Amidst the Pandemic
October 9, 2020
The pandemic has changed the way that everyone does business. Being creative and innovative is the key to standing out and surviving. Employees are the bread and butter of a company, so how you attract and retain them is incredibly important.
Getting Employees Back to Work: Restaurants need to do everything to keep their staff safe and healthy. The staff needs to be aware of the risks when socializing with others and the protocols to follow regarding being sick or exposed. Employees should have their temperatures checked regularly before work if possible. Be prepared by over-scheduling or have on-call slots for shifts in case there are walk outs or absences.
Training: Plan on spending a couple shifts with your staff to review procedures. Review how curbside pickup and delivery will work if this applies to your operation. Lay out a plan and try to enforce it by sending a consistent message to all staff. Review information on face coverings and proper hand washing techniques.
Reemployment: Some employees may not come back due to child care issues, are at high-risk, or are caring for an at-risk loved one. Have a plan to your hiring process that is safe and will ensure that you will get high quality employees.
During this time, it is important to pay attention to the changes and adapt to meet them. If you do this, your operation will begin to thrive and move in the right direction again. THS Foodservice offers the highest quality ingredients and foodservice solutions – contact us today to learn more about how we can help your business grow and succeed!
For more information, please visit Total Food Service.
Get Your Nonfoods at THS Foodservice!
October 4, 2020
From takeout food packaging to classic paper products, quality is very important in nonfoods. No one likes to have their takeout food arrive cold or soggy, and proper packaging easily solves this problem. Because of the pandemic, takeout has become the saving grace for most operations, making nonfoods more important than ever. THS Foodservice has all of the highest quality paper products to keep your food fresh and customers satisfied.
There are many reasons that the right packaging is important, such as reducing cross-contamination. Proper food packaging keeps this common mistake from occurring, saving your customers from allergic reactions and illnesses. The right packaging adds visual appeal and maintains the proper temperature from the kitchen to the front door. Over 60% of diners state that the freshness, quality, and temperature of their food are the most critical factors when ordering takeout.
In today's takeout-centric environment, using quality nonfoods in your to-go services is a key aspect of customer satisfaction. Whether you need Styrofoam, plastic, foil, or paper products, THS Foodservice offers a variety of useful nonfoods at great prices. We have all the nonfoods you need to prosper through the pandemic, from takeout containers to toilet paper. Contact our team today to learn more about how we can supply all your foodservice needs!
Hearty Chili for the Fall!
September 25, 2020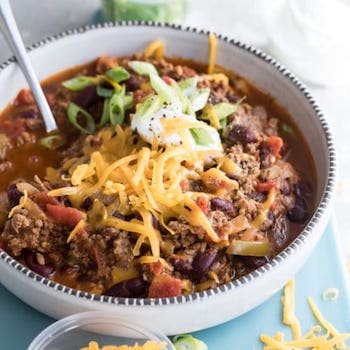 Fall has arrived! As hot days turn to crisp afternoons, hot foods that warm the soul promise to be in high demand. From hot sandwiches to hearty soups, there are a number of different menu items that bring value to customers looking for a warming meal. Chili is a customer favorite that can separate your restaurant from the competition.
Chili is the ideal menu item for customers that are seeking a hot dish with tremendous flavor. The key part of any chili recipe is the tomato sauce, as it is the base ingredient. However, the remaining ingredients depend on the recipe. Ground meat, such as beef or turkey, is typically added to bring protein to the dish. Excluding meat from your chili recipe is an easy way to add a vegetarian option to the menu. An assortment of different vegetables are often included to finish off the dish, such as onions, mushrooms, and peppers. The strong versatility of chili, alongside terrific taste and warm temperature, provides tremendous value for restaurant operators.
At THS Foodservice, we have what you need to offer delicious bowls of chili this fall. We carry multiple brands of high-quality tomato products to serve as the crucial foundation for the dish, and our ground meat will add protein and flavor to any recipe. Lastly, our products include a variety of beans and fresh produce to complete a mouth-watering bowl of hot chili.
Contact THS Foodservice to learn how we can help you serve a tasty and hearty fall menu!
How to Properly Disinfect Your Operation
September 18, 2020
The current pandemic has placed proper sanitation center stage. Food safety is a top issue for your customers and providing a clean, sanitized environment must be a primary focus everyday.
The Centers for Disease Control (CDC) suggests that bleach is capable of killing dangerous bacteria (E-Coli, Salmonella, Streptococcus), as well as viruses like the common cold, flu and COVID 19, which means it is an excellent alternative for disinfecting.
Soap and water should be used to clean surfaces routinely, and adding bleach is suggested if appropriate for the surface. When using bleach, use these steps to safely disinfect surfaces:
Wear disposable gloves
Check to ensure the product is not past its expiration date
Follow manufacturer's instructions for proper application and ventilation
Never mix household bleach with ammonia or any other cleaner
Information from rjschinner.com. Contact THS Foodservice to learn more about how we can serve all your foodservice needs!
5 Strategies for Operations to Succeed in the New Normal
September 10, 2020
As the pandemic continues, businesses have been reopening, and customer preferences and habits have changed significantly. There are several strategies that will help operations thrive during this time.
1. Be resourceful and think outside the box: Restaurants should try to utilize outdoor space by transforming parking lots into dining areas. This allows them to be properly distanced to ensure proper safety regulations. Because indoor dining is unavailable in many places and revenue is lower than normal, restaurants need to take advantage of every sales channel available. Many operators have added takeout, third-party delivery, ordering on their websites, and even mobile ordering on-site.
2. Focus on convenience, for your customers and your staff: Convenience has become incredibly important, and restaurants should have well placed signage and instructions with accessible menus, whether that be physical or digital. Show guests how to use a QR code or mobile ordering, making it as simple as possible. Staff should also have an easy system with taking and managing orders.
3. Use the right technology: Your platform should support all of your sales channels easily, allowing you to add new ones if necessary. The devices should also be easy to move and repurposed. This flexibility will help keep things running smoothly in your operation.
4. Experiment to determine what approach works best for your business: Having the right model and ordering concept will help your operation stand out. Find creative ways to present QR code signage and change your menu design. To boost sales, offer retail items and merchandise. Try to find out what works and what doesn't for your business.
5. Optimize everything: With many new sales channels and models, try to decide what is driving success. It helps give you insights on what needs improvement and what is excelling.
Knowing answers to these questions will allow you to have the greatest impact on your business. Operations that continuously strive to make their business better will succeed in the market, whatever it may bring. THS Foodservice is here to help supply all foodservice needs -- contact us today for more information!
To read on, visit Total Food Service.
Enjoy Delicious Fried Chicken Sandwiches with THS Foodservice!
September 3, 2020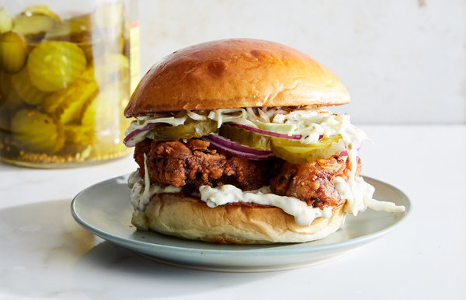 Fried chicken sandwiches seem to be all people are talking about lately. This is because it is incredibly universal and always a crowd-pleaser. With delicious soft bread, pickles, and a high-quality piece of chicken, no one can resist it. Additional ingredients can be added to make it sweet or spicy, too. It is complex, yet simple. It is a food truck staple, a diner classic, and a best-seller at an endless number of restaurants.
People may have the option of getting fried chicken at popular fast food chains, but nothing is better than a sandwich with fresh and high-quality ingredients from a local restaurant. There are many different ways to prepare this sandwich. It comes with contrasts in temperature -- in most cases, hot chicken with some type of cool sauce, whether that be a mayo or spicy aioli. For whatever ingredients are chosen, quality is very important and can make or break the sandwich.
THS Foodservice has all of the ingredients that are needed to create a masterpiece of a fried chicken sandwich. Whether it be spicy coleslaw with jalapeños and sriracha aioli or pickles with hot honey, we can assist you in adding the perfect fried chicken sandwich guaranteed to bring a smile to the face of every customer. Contact us today to learn more!
Keep Up with Consumer Cravings!
August 27, 2020
There are various needs that customers are wanting when eating from restaurants. Over the past few years, diners have gravitated towards spicier flavors, easy add-on options, and intriguing flavors. Being accommodating to the consumer is vital to helping your operation succeed.
Convenient, easy-add options: More than half of consumers that were surveyed by Technomic said that adding flavor to their food appeals to them. This can be via dips, condiments, or marinades. As everyone's lives get busier, offering customization in your operation can help you stand out from competitors. Because consumers are turning to takeout and delivery more often, portable, single-serve condiments make it easy to offer the flavors that customers are looking for.
Interesting flavors make for an intriguing menu: Consumers are more likely to order a particular dish if it comes with a sauce that is unique, too. Tabasco offers different flavors of heat, depending on what the dish is. From a guava and pineapple hot sauce for something like macaroni and cheese, to a sriracha sauce for a "breakfast pizza" with bacon, sausage, cheddar, and jalapeños.
Adding sauces and flavors to dishes will increase your customer satisfaction and sales. Restaurants do not need to revamp their entire menu to cater to this need -- just a few added side condiments are all you need! Luckily, THS Foodservice can help add delicious flavor to the menu. Contact us today to see how we can help your operation!
To read more, visit Food Service Director
Get Ahead and Delight Your Customers with Tasty Appetizers
August 20, 2020
An appetizer is a tremendous opportunity to engage your customers and provide a couple of delicious bites promised to tease them of what is coming next. Small plates help form a strong first impression and serve as a delectable introduction to the main course. A scrumptious appetizer will immediately set the tone for a memorable dining experience and help your operation stand out from the competition.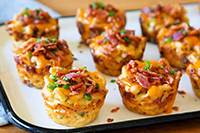 Offering an appetizer menu that features a variety of popular flavors has several important benefits. First, it helps appeal to customers with all types of taste preferences. There are appetizers with many different flavor profiles: sweet or savory, mild or spicy, and everything in between. Providing options for all kinds of eating preferences is a great method to increase overall customer appeal. Another benefit of a diverse appetizer menu is that it gives your customers the ability to try foods from different cultures. Whether it is crispy bread with olive oil and balsamic vinegar for a taste of Italy to traditional, American-style chicken wings, appetizers are a wonderful way to showcase the best flavors from around the world, which is a great method to help expand your customer base.
Introducing new appetizers starts with quality ingredients, and THS Foodservice has what you need. We carry a broad range of fresh products that will make it easy to add tasty new innovations and bolster any appetizer menu. As a trusted local supplier for over 60 years, our experienced team is here with fresh products and innovative ideas to help your operation succeed!
5 Foodservice Trends for the Remainder of 2020
Get Ahead and Delight Your Customers with Tasty Appetizers
August 20, 2020
An appetizer is a tremendous opportunity to engage your customers and provide a couple of delicious bites promised to tease them of what is coming next. Small plates help form a strong first impression and serve as a delectable introduction to the main course. A scrumptious appetizer will immediately set the tone for a memorable dining experience and help your operation stand out from the competition.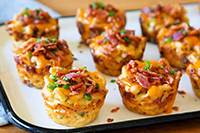 Offering an appetizer menu that features a variety of popular flavors has several important benefits. First, it helps appeal to customers with all types of taste preferences. There are appetizers with many different flavor profiles: sweet or savory, mild or spicy, and everything in between. Providing options for all kinds of eating preferences is a great method to increase overall customer appeal. Another benefit of a diverse appetizer menu is that it gives your customers the ability to try foods from different cultures. Whether it is crispy bread with olive oil and balsamic vinegar for a taste of Italy to traditional, American-style chicken wings, appetizers are a wonderful way to showcase the best flavors from around the world, which is a great method to help expand your customer base.
Introducing new appetizers starts with quality ingredients, and THS Foodservice has what you need. We carry a broad range of fresh products that will make it easy to add tasty new innovations and bolster any appetizer menu. As a trusted local supplier for over 60 years, our experienced team is here with fresh products and innovative ideas to help your operation succeed!
5 Foodservice Trends for the Remainder of 2020
August 13, 2020
Foodservice looks much different today than it did five months ago. The COVID-19 pandemic has forced rapid change and adjustment throughout the industry. As operators do their best to adapt on the fly, several prominent food trends among consumers have developed.
The pandemic has shifted what many customers are currently looking for and expecting in a "socially distanced" dining experience. Here are five trends to watch for that will help your operation beat the pandemic and finish 2020 on a high note:
1.Create your dining environment as a COVID-19 getaway for customers
2.Highlight hearty comfort foods, which are popular and in demand
3.Optimize your online ordering capability
4.Offer health-conscious meals to help customers avoid the "Quarantine 15" weight gain
5.Look for new ways to offer contactless dining
For operators to succeed in the COVID-19 era, it is crucial to offer the quality food customers crave that will keep them coming back for more. Incorporating these top trends into your business will help boost customer satisfaction and sustain sales through 2020.
THS Foodservice is the local supplier you need for a hot finish this summer. We have served Hamilton County with fresh ingredients, competitive pricing, and unparalleled customer service for over 60 years. Our products make it easy to create a menu of summer specials promised to please your customers – BBQ chicken sandwiches, chicken caesar wraps, tasty coleslaw, and more! Contact our team of foodservice professionals TODAY to see how we can satisfy all your needs this summer!
For more information about these trends, read on at Fast Casual.
Summer Fixin's from THS Foodservice
August 5, 2020
Special Prices Only Running for Two Weeks – Place Your Order Now
Nothing hits the spot on a long, hot Summer day than the unmistakable taste and smell of delicious, smokey BBQ. As the end of summer draws near, the time to act is NOW – THS Foodservice is your solution for the best summertime menu in town.
A trusted local supplier, THS Foodservice is dedicated to providing the fresh ingredients YOU need for all the most popular summer fixin's. Check out the featured items below that will delight your customers and keep them coming back all summer long!
BBQ Has Never Tasted Better with Fresh Products from Elm Hill Meats
Item # 62325 | MFG # 7960 Cooked Beef Pot Roast 2 PC 1/10 LB $5.00 OFF
Item # 64025 | MFG # 1550 Smoked Pulled Pork, No Sauce 2/5 LB $2.00 OFF
Item # 64040 | MFG # 1546 CAROLIN Pulled Pork BBQ Vinegar 2/5 LB $2.00 OFF
Item # 64045 | MFG # 1543 Pulled Pork BBQ/Sauce 10 LB $2.00 OFF
Item # 64198 | MFG # 1540 White Meat Chicken BBQ w/Sauce 2/5 LB $2.00 OFF
Item # 64315 | MFG # 0109 All Meat Wiener 8/1 - 6" 1/10 LB $1.00 OFF
Item # 64357 | MFG # 0280 Beef Wieners 8 to 1 1/10 LB $1.00 OFF
Item # 64425 | MFG # 0225 All Meat Wieners 10 to 1 1/10 LB $1.00 OFF
Item # 64450 | MFG # 0232 All Meat Wiener 13/1 - 6" 1/10 LB $1.00 OFF
Item # 64465 | MFG # 0244 Foot Long Wiener A M 6-1 1/10 LB $1.00 OFF
Item # 64525 | MFG # 1080 Rope Style Smoked Sausage 1/10 LB $1.00 OFF
Hot Items from Father Sam's Selling Fast – Get Yours While Supplies Last
Item # 56680 | UPC # 86103 Sliced "Sam-Wich" Bread 4"x 4" 12/8CT | CSE $2.00 OFF
Item # 50450 | UPC # 34015TD White Flour Tortilla 6" 24/12CT | CSE $2.00 OFF
Item # 50485 | UCP # 1303 Sun Dried Tomato Wrap 12" 6/12CT | CSE $2.00 OFF
Item # 50480 | UCP # 1304 Garden Spinach Wrap 12" 6/12CT | CSE $2.00 OFF
PRICES VALID AUG 5 – 14
ORDER TODAY!
Fresh Ingredients for Comfort Food Classics
July 31, 2020
The COVID-19 pandemic has thrown many areas of foodservice for a loop. Operators have been forced to adjust to new sanitation measures, dining restrictions, and other regulations to prioritize health. Meanwhile, customers are still expecting quality food that brightens their day and brings a smile to their face. While there are many "food genres" that customers will appreciate and enjoy, nothing compares to a steaming plate of lip-smacking comfort food.
When people order comfort food, they expect familiar flavors, mouthwatering tastes, and fond memories of better times. This demands two things: quality recipes and fresh ingredients. Every operator has their own best-selling menu items that set them apart from the competition, whether it is a fried chicken special or innovative creamed corn specialty. Where your restaurant has the opportunity to truly stand out is a steadfast commitment to fresh ingredients …and THS Foodservice is the local solution.
THS Foodservice has served Hamilton County operators with premium products, competitive pricing, and unparalleled customer service for over 60 years. Our team understands what you need for delicious cheeseburgers, rich Mac N' Cheese, and hearty meatloaf that reminds customers of their favorite family recipe. Now more than ever, customers are looking for good memories in their dining experience, and THS Foodservice is here to help.
THS Foodservice – YOUR Supplier for Quality Chicken
July 24, 2020
Chicken is a menu staple across the nation. A crucial ingredient to any operator, it is a rare ingredient that can be featured as an appetizer, side, or entrée. It can be prepared many tasty ways—fried, grilled, or baked—and is a delicious option for dine-in, to-go, or even as leftovers.
Well-prepared fried chicken travels well, therefore many operators have offered hefty portions of it on take-out menus that feed a large group. Fried chicken and its sides are also comfort food, which helps ease stress and "soothes the soul", something much needed in today's world.
Chicken is also a key ingredient in adding light, health-conscious plates to the menu. When grilled, it is a lean meat that features substantial nutritional value. Paired with steamed vegetables and warm brown rice, grilled chicken is an ideal option that fits the diet and pleases the taste buds.
From a plate of hearty comfort food to a healthy innovation, THS Foodservice has the high-quality chicken you need to delight your customers. Our team of foodservice professionals offer custom foodservice solutions that provide exactly what YOU need to succeed. Meat, dairy, vegetables, eggs, non-foods…you name it, we got it. Call THS Foodservice today for premium quality, unparalleled customer service, and a trusted supplier you can count on.
For more detailed information about how chicken is being used in foodservice today, visit Nation's Restaurant News.
A Local Supplier YOU Can Count On
July 17, 2020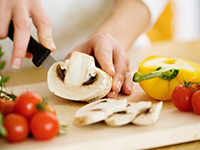 Quality food relies on quality ingredients. The best recipes, chefs, and menu ideas will consistently fail to deliver if fresh ingredients are not used. Whether it is meat, produce, or French fries, customers instantly notice poor quality in the food they are served. This will slow sales, destroy customer satisfaction, and damage your reputation.
A sincere commitment to using quality ingredients solves this problem. The first step in this direction is selecting a supplier that you can trust to consistently provide excellent products your customers will love. Using a local supplier has several natural advantages. The close proximity makes it easy for a local supplier to bring fresh ingredients whenever they are needed. As another member of the community, a local supplier understands what you need to grow and will work with you to bring custom solutions tailored for your operation. THS Foodservice is that local supplier, and we are here to help.
THS Foodservice is a locally owned, broadline distributor based in Chattanooga, TN. With over 3,000 frozen, refrigerated, and dry products available for delivery, our warehouse has all the fresh products you need for delicious food guaranteed to please your customers. Since 1958, we have been serving Hamilton County with premium quality, competitive pricing, and superior customer service – it is the only way we know how to operate.
Our team at THS Foodservice looks forward to bringing these core values to YOUR business soon – call us today to see how we can help keep your customers happy and coming back again and again!
Chattanooga's Dependable Foodservice Supplier
March 1, 2020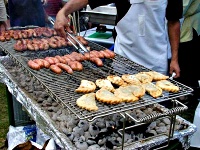 During these trying times, Chattanooga's THS Foodservice wants to reassure our residential and commercial customers that we remain open for business as usual. Over the past sixty-three (63) years we have built a reputation for being a trusted and dependable supplier.
We proudly stock 3000+ items that are available either for delivery ($250 min) within our delivery area or pick-up at our warehouse. These include sought after items such as:
Toilet paper and paper towels by the case
Frozen chicken breasts (case of 2 - 10# bags)
Hamburger patties (10# box)
Canned vegetables and fruits
Bleach
Bottled waters and so much more!
Our refrigerated and frozen foods are maintained in strict accordance with FDA temperature guidelines in our USDA inspected warehouse. Call or stop by and check us out today.
Did You Know?
We can be your storage partner
THS can provide temporary storage solutions to help you keep your business stocked and ready to meet demands. Let us develop a custom solution for your situation.